Sorry that this post is going up so late today! Just a quick note to say happy Monday. Looking forward to sharing pictures from the weekend on Wednesday -- we had such a blast celebrating the little man's first birthday.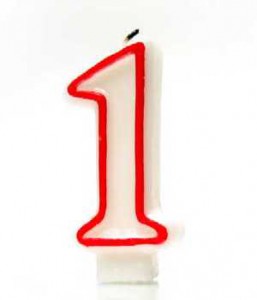 His "real" birthday is tomorrow, and we're looking forward to a relaxing, low key day. I won't be on the computer at all, but I'll be back Wednesday.
In the mean time, go enter the awesome giveaway in the previous post (here).
Oh, and Kate, if you are reading this, HAPPY BIRTHDAY!