Sometimes the best way to freshen up a space is to remove something.
For the longest time, this corner of the living room bothered us. It was so cramped, with a too-big chair (purchased two apartments ago for an entirely different kind of space) and a tall dresser and some other junk. We have windows (well, sliding doors) to the floor, but your view of them was totally cut off by all that furniture. See?
See how the chair totally blocks the window?
We moved the dresser to our storage locker (which we are slowly turning into a very functional pantry/baby supply zone/seasonal decor storage space).
This allowed us to open up the space without buying a new chair (we really want to, but it is not in the budget at the moment). And, since the wine fridge broke and we had this little file cabinet drawer (it was homeless since we turned our home office into a
nursery
) we used it to house office supplies, files, and to function as an end table. The room now feels so much bigger.
(Ignore the mess of cords that we need to deal with behind the chair. Ick.)
The best part is that we never really sat in that chair before, but now it is a favourite spot to read, feed Benjamin, or have a late night glass of wine/cup of tea.
Oh, and do you like my new pillows? The green one Lauren by Ralph Lauren, found at HomeSense for $19.99. I was super psyched when I saw that the ever so stylish
Miss Mustard Seed
has the same ones. The black ikat pillow is from
Milk and Cookies
, a Toronto-based etsy shop, for $20, which I'd highly recommend! (You might remember, I featured some of their other pillows right
here
in the past). Please tell them Jenny @ Simcoe Street sent you!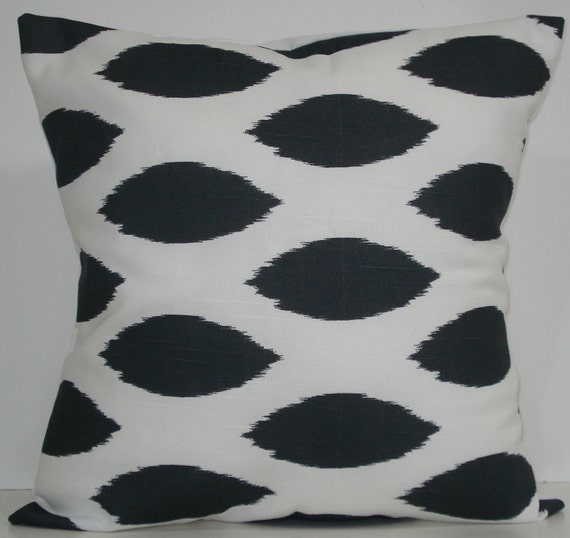 Jenny
xo
P.S. Excited to share more of the living room updates with you soon!
I am linking up to some of
these awesome blog parties.
Also -- did you know it is National Fire Prevention Week? Robin knows a lot about what it is to lose your home in a fire and has a giveaway going on in honour of National Fire Prevention Week. Visit her
here.